General
Church functions, Lighthouse Ministries and Life Groups have priority use of the Church building over all outside events.
All bonds must be paid before hire on confirmation of booking. This is fully refundableif there are no breakages, facilities are left clean, decorations are removed, furniture is reinstated to its original position (including all chairs and tables), and rubbish/recycling is removed from the premises.
Hire bookings cancelled after booking confirmation will incur an admin fee ($50 + GST).
Breakages must be reported on the day of hire and will be charged in addition to the hire fee.
Any cleaning or rubbish removal necessary after the event will be for the hirer's account.
Tea towels/dish cloths are NOT provided. Please bring your own.
Health & Safety
The hiring group/organization must adhere  to the Lighthouse policy of NO ALCOHOL or DRUGS anywhere on the premises.
NO SMOKING is allowed inside the building.
All health & safety guidelines and emergency protocols must be followed.
Guests must be briefed on evacuation procedures.
NO e-cigarettes, smoke machines, dry ice, or candles (birthday cake candles are permissible under adult supervision and for short durations) are permissable as these may set off the smoke alarms. Charges for Fire Service callouts for false alarms caused by the hire group will be for the hirer's account.
The hiring group/organization/person responsible will need to:
Read and accept the full Terms and Conditions.
Pay the appropriate fees and bond to secure the booking.
Advise in detail what assistance, if any, is required from techies.
Provide contact details  and give any other relevant information on the Booking Calendar form.
Approval for space/room hire is not automatic upon submission of the Booking Form – We will be in touch regarding your application. The Lighthouse Church reserves the right to ask for a referee or to decline your application at our discretion.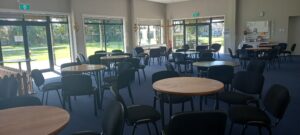 Cafe (incl. large TV & sound system)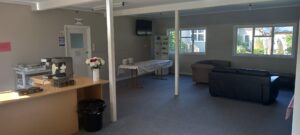 Coffee Room (incl. coffee machines & urn)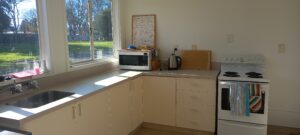 Main Kitchen (incl. stove, fridge, MW, DW)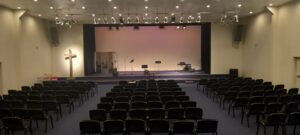 Auditorium (incl. audio & visual system)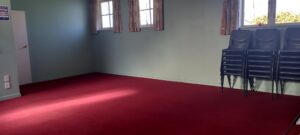 Youth Lounge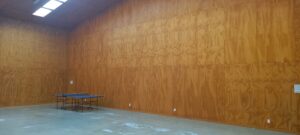 ​Sports Hall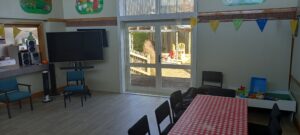 Creche (incl. large TV)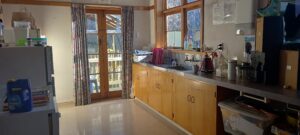 ​Creche Kitchen (incl. stove, fridge, MW)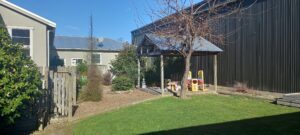 Courtyard (fully enclosed)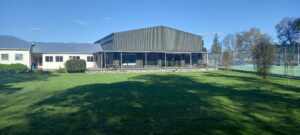 Plenty of outdoor space (lawn & deck)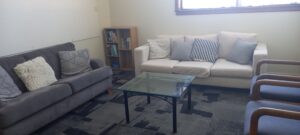 Counselling/Meeting Rooms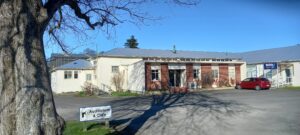 Ample parking
General hire fees cover administration, use of venue, coffee machines, hot water urn, basic crockery as available (cups, plates, dishes), cutlery, utensils, consumables, dish liquid, cleaning products, toilet paper, hand paper towels, soap, firewood and electricity. Fees are subject to change at any time and may vary according to individual event requirements.
1. Cafe, Coffee room, Kitchen (main), Toilets
$250 plus GST per day + Bond $75 plus GST
2. Auditorium* (incl. Cafe, Coffee room, Kitchen, Toilets by default)
$600 plus GST per day + Bond $150 plus GST (*Extra fees may apply depending on the amount of stage use required)
a. Option 1: Auditorium – turn the lights on, use floor space only, (NO tech gear) – $600 plus GST per day + Bond $150 plus GST
b. Option 2: Auditorium – turn the lights on, use floor space, mic, includes basic tech assitance – $700 plus GST per day + Bond $150 plus GST
c. Option 3: Auditorium – more techn ical gear requirements, clear and re-setup of stage, plus all the above – $800 plus GST per day + Bond $150 plus GST
d. PLUS TECH: Lighthouse Tech services/Security person – $50 per hour per person plus GST (price to be confirmed on application)
Auditorium Funeral Rates
e. Tier 1: List prices as above
f. Tier 2: Other churches and Lighthouse attendees allowed 30% discount on above list prices
3. Youth Lounge, Sports hall, Toilets, Kitchen (creche)
$100 plus GST per day + Bond $30 plus GST
4.  Creche, Courtyard, Kitchen (creche)
$100 plus GST per day + Bond $30 plus GST
5. Counselling/Meeting Room
$100 plus GST per day + Bond $30 plus GST